Communication Workers Union, North East Region

---
Workers Memorial Day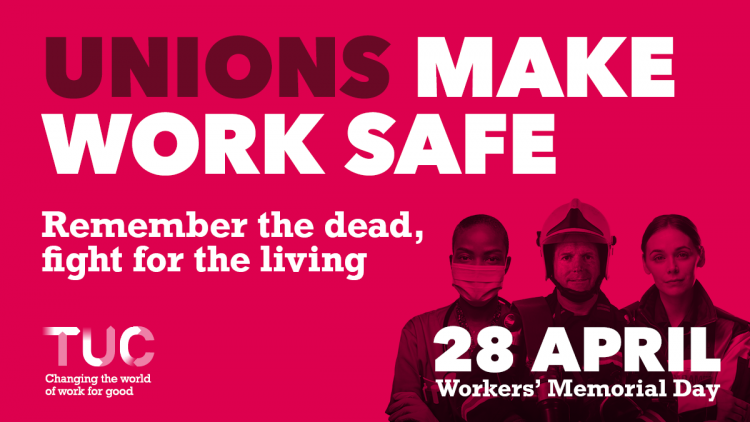 Workers' Memorial Day, also known as International Workers' Memorial Day or International Commemoration Day for Dead and Injured, takes place annually around the world on April 28, an international day of remembrance and action for workers killed, disabled, injured, or made unwell by their work.
Committee members of the joint regional safety forum attended WMD 2023 at Hartlepool, the ceremony was attended by Alan King (Cleveland Amal) Christian Kerr and Chris Carse of (Northeast Central) and Barrie Jenkins (Regional Safety lead and Northeast branch).
Guest speakers included Ian Lavery, and Shelley Asquith, with contributions from the audience after which wreaths were collected, and laid.
Chris Carse laid the wreath on behalf of the region, Alan king laid a wreath on behalf of his branch Cleveland Amal and Barrie Jenkins laid a wreath on behalf of the Northeast Branch, along with many other tributes and wreaths laid from other trade unions and family members.
On behalf of the region I would like to thank the following. Alan King (Cleveland Amal) Chris Carse and Christian Kerr (Northeast Central).
Regards
Barrie Jenkins .
Additional photos and video are available via our Instagram page
https://www.instagram.com/cwuneregion/